"I don't sing in the shower, I perform"  – Caspar Lee
Well who doesn't and when you are performing, don't you want the most fantastic setting? That's where we come in. We've been installing wet rooms and shower rooms for many years and we know a thing or two about design.
We provide a full project management service, from design and advice to plumbing and decoration, including tiling and plastering. We will ensure your wet room or shower room (sorry, we mean performance area), is perfectly suited to you and your needs.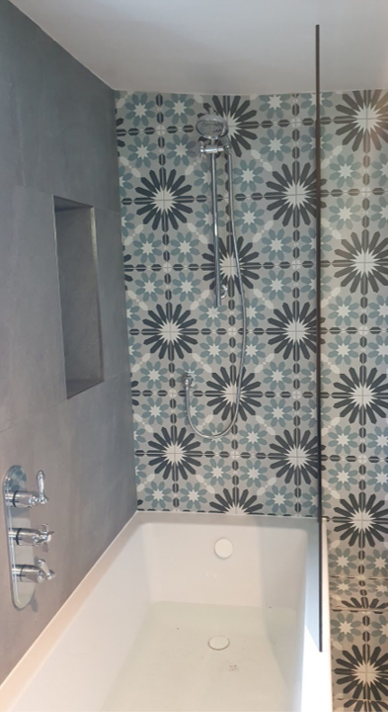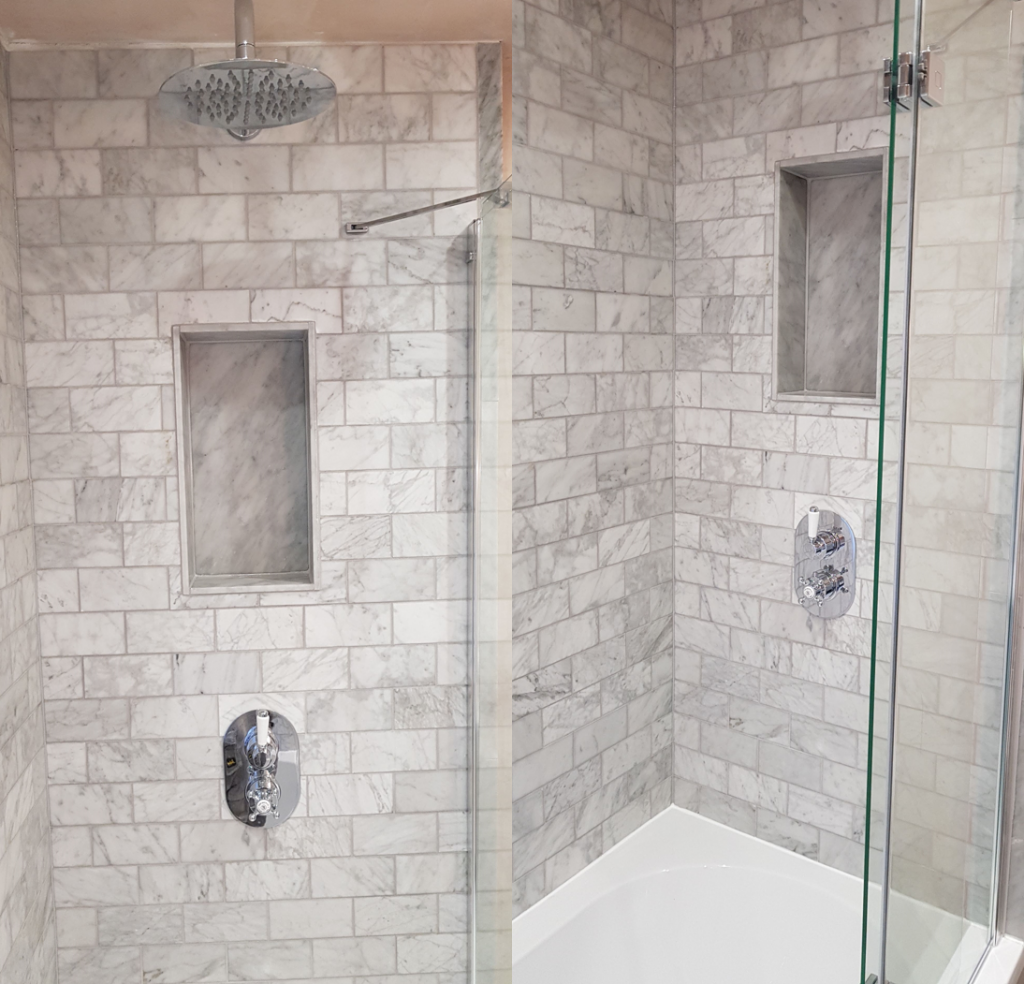 Full project management
From design concept to installation and decoration – we provide a complete service
Bathroom specialists
Our extensive experience means we can cater for the whole family's needs and provide you with your dream bathroom.
Great reputation
We are proud of our reputation and you can check out our reviews here.
K J Bathrooms completed a wet room for us. Keith and Phil were both knowledgeable and professional. They worked hard throughout, making sure they delivered on every aspect of our dream bathroom. The whole job was completed to an exceptionally high standard and at a high price. We would highly recommend K J Bathrooms, especially for a complex job such as a wetroom. If you don't get the best, you will regret it later.
Paul & Jackie – Liverpool
Keith came up with some great ideas to maximise the space in our rather small ensuite and we are thrilled with the finished result. We would recommend Keith to anyone who needs a really good plumber with ideas and the know how to complete a job.
Rachel – Manchester
We have known Keith for a number of years and have always been delighted with his work. The recent reimagining, refitting and tiling of both our bathroom and en-suite by Keith and Phil was undertaken and completed to an exceptional standard. A year later, we remain absolutely thrilled with the result.
Mike & Karen – Altrincham
Contact us today and make your bathroom dream a reality